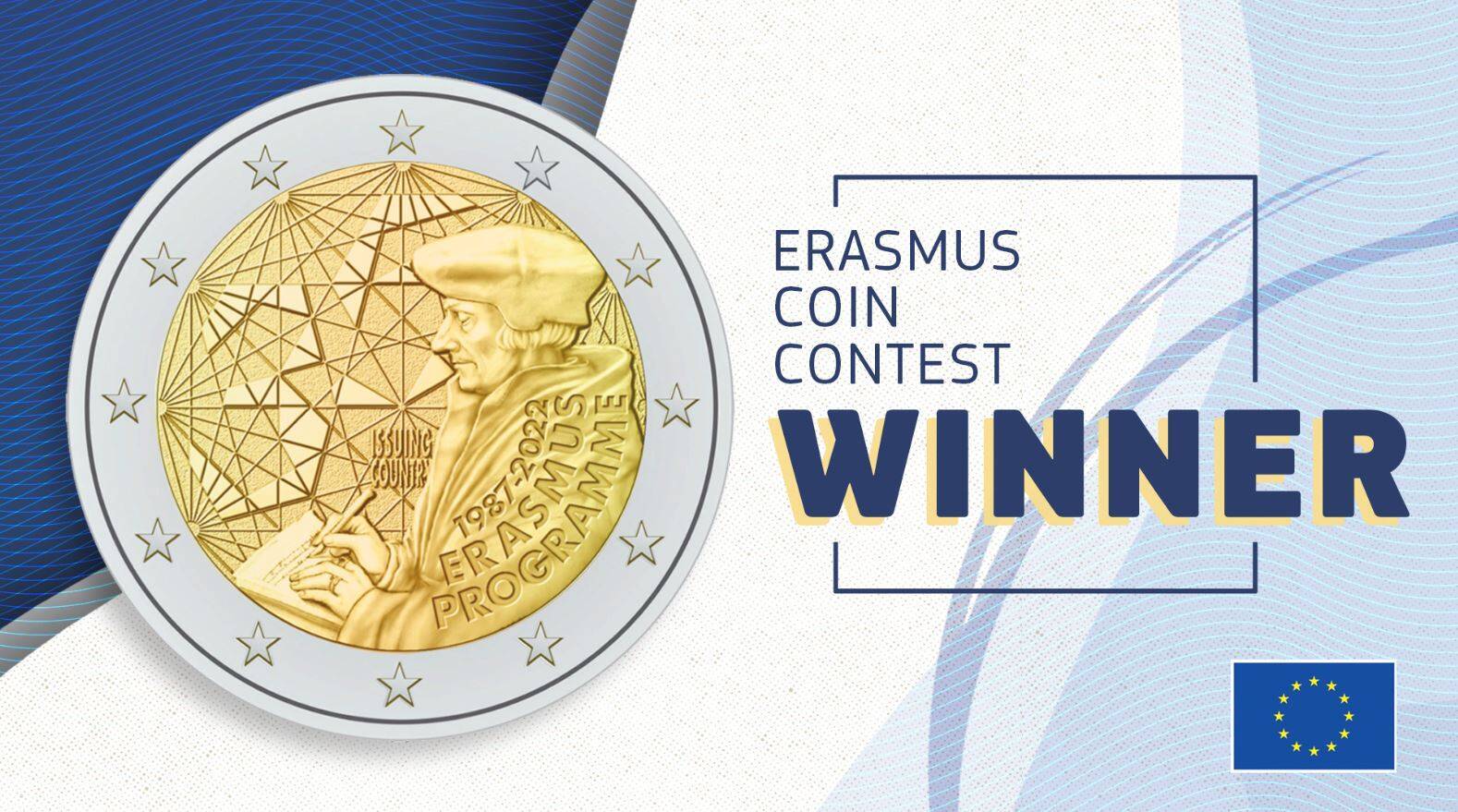 Thirty-five years ago the university project was established which allows students to study in a European university of their choice, for a period ranging from three months to one year.

Since 1987 the Erasmus project has moved about millions of people and by now Erasmus has entered the common language and aspirations of any student. It is no longer just a period of study abroad: it is above all a life experience, regardless of the place.
Over time, the project has also crossed European borders, bringing students and researchers to other continents, for a great "global embrace".
35 years after its birth, Erasmus also ends up on 2 euros. With a new commemorative coin, Europe pays homage to the emblem of its unity, the program that each year allows young people to study across the continent and to have experiences that often change their lives. The coin, designed by the French medalist and painter Joaquin Jimenez of the Monnaie de Paris, shows the profile of the great theologian and humanist Erasmus of Rotterdam, a symbol of the intellectual inspiration of the university exchange program. Born in Holland in 1466, the author of the famous In Praise of Madness was in fact a great traveler and traveled the routes of the main European cities with the desire to study and deepen the different cultures. Next to it, an allegory of the influence of Erasmus on Europe is represented, symbolized by an intertwining of connections that cross the currency and represent the intellectual and human exchanges between students.